Halloween themed Platform day
​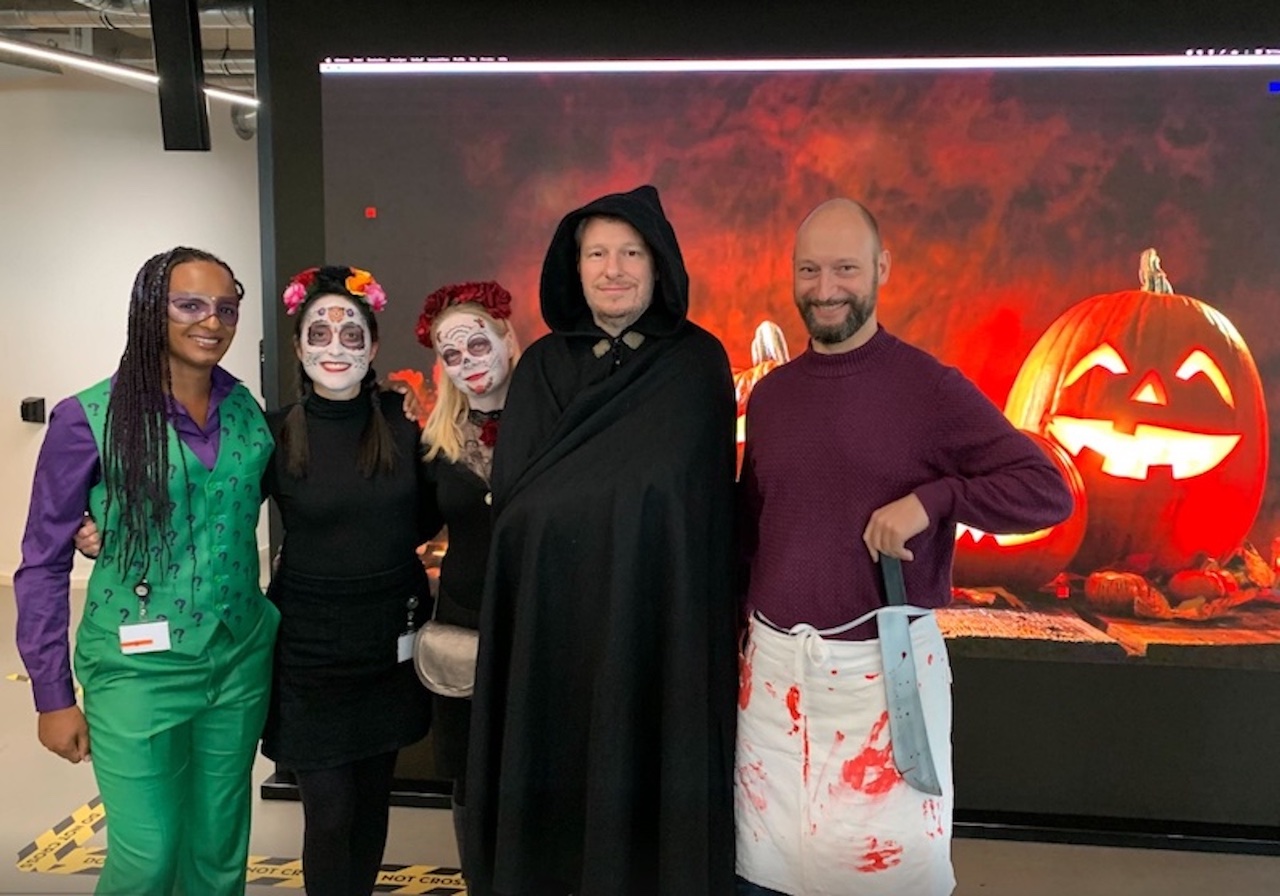 Team building and knowledge sharing are crucial to enable collaboration, especially as an organization grows—and we have seen immense growth in the last few years. But how can you organize one that can engage multiple sub-teams with wildly different focus areas? This was one of the main topics we discussed within our Platform Community team, a bunch of fun-filled colleagues all working together to ideate and launch initiatives that engage our platform teams.
After months of Iterations, sessions, and meetings, we have found the sweet spot that works best for us: Platform Engineering Day.
The Platform Engineering Day #
The first platform day was Halloween themed! (What's team building without fun?) The day was filled with learning, starting with a fascinating talk from AWS, team updates, leadership talks, and several conference-styled lightning talks by our colleagues. Seven pitches ran in parallel in different rooms; employees could join whichever sessions interested them most. Diverse topics were presented, and we got an overview of our CDK version and insights into how we make decisions about platform products at AutoScout24 from our Application Platform colleagues. The Data Science team had us all glued to our chairs with talks about image attractiveness, a sequential recommender, and insights into how we fight fraud at AutoScout24. In the end, we were left stunned when the Employee tech team gave us a peek into the MDM, fast pass, and various integration projects they are working on. Exciting times are ahead! I hopped around different rooms as the topics were so intriguing, but as the sessions were hosted online and recorded, there was enough time to sit back and listen to all the sessions on our learning platform.
Time to bring our inner child out #
And then, it was time to bring everyone's inner child out and get our hands dirty—time for the pumpkin-carving contest and a competition for the scariest Halloween costume. People from different teams grooved to spooky Halloween music while carving pumpkins together with big smiles. The "Drunk Pumpkin" and "Pikachu Pumpkin" were the highlights of the evening, though other pumpkins were equally scary and engraved with a lot of thought and humor.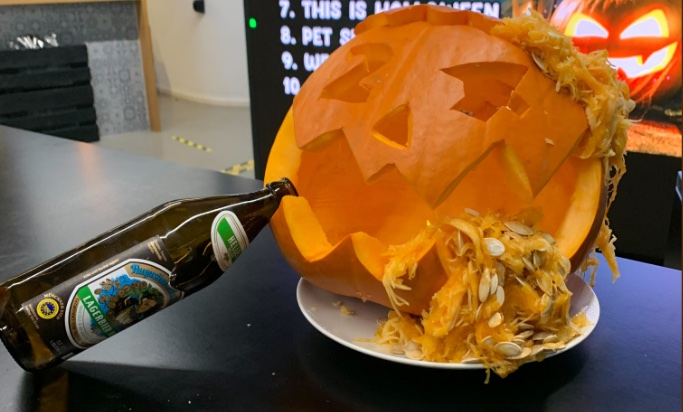 Final Thoughts #
As the event ended, a thought kept crossing my mind: why didn't we do this earlier? There was a lot of knowledge exchange, networking, fun activities to keep us entertained, and new ideas being exchanged between different teams, all in one event and with a diverse team setup we have.
We pledge to do this more often—the Platform Community team is already planning for the next Platform Day; exciting times ahead!
---

Written by Deepak Kalla Veethil
Support Engineer at AutoScout24
---