How to get a Product Manager's position at AutoScout24
​
How to get a Product Manager's position at AutoScout24 #
Imagine something a bit out of your comfort zone. Nothing too crazy, like base jumping or downhill mountain biking in the storm. Something that you do not particularly enjoy doing already and find a bit challenging. For me, that could be speaking German during a work meeting. I know I can do it and it's good for me, but I am still not comfortable enough to do it all the time. Not yet.
So, now imagine you will get 100 euro in cash if you speak German in your next meeting with German-speaking colleagues. No hidden agenda: you speak German to them, they speak German to you, you define the next steps after the meeting and say your goodbyes. No filming or finger pointing.
Would you do it?
Of course, you would, right?! You'd likely even prepare for the meeting and run a couple of calls with your German friends before.
This is pretty much how I feel talking to some aspiring product managers who want to interview for a new job. PMs often suck at the interview process and make no definitive efforts to un-suck at it. We don't know what to expect during the process, how to prepare or when to feel ready for the next interview. And by making no effort to prepare for an interview – getting out of your comfort zone – you lose that imaginary 100 euro.
Hey, let's make Product Management interviews fun!
In this article, I will share my experience of getting through the PM interview process at autoscout24, how you can prepare for a Product Management role interview here or any other product company and how to make it an enjoyable process.
Product manager interview process at autoscout24 #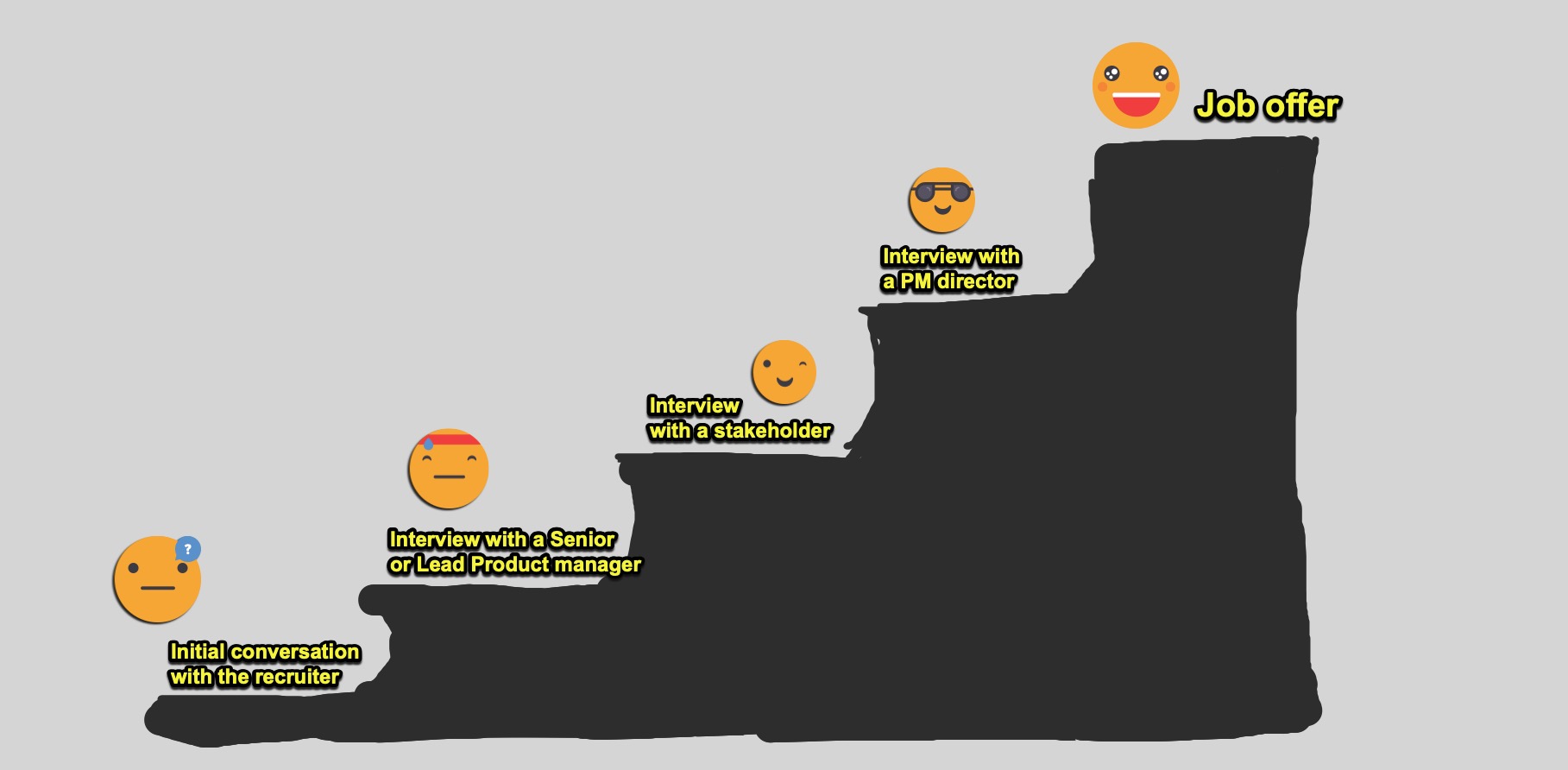 Throughout the interviewing process, you'll be evaluated by your product management experience, problem solving, using data-driven approach in your work, time management, proactivity, ability to influence others and commitment to the role.
The interviewing process for a Product Manager role at AS24 usually consists of 4 stages:
Initial conversation with the recruiter. You should get an overview about the role and company. Candidates will be asked about their most recent experiences and motivation for a job change.
Interview with a Senior or Lead Product Manager. In this session, they will share more about the day to day in the team, explore the candidate's experience and ask situational questions.
Interview with a stakeholder. This can be an Engineering Manager, for example. In this session, the stakeholder will provide an understanding about the project's landscape, share their vision and ask situational questions.
Interview with one of the directors of the PM area: explore past accomplishments, motivation/commitment with AS24 and for a job change. The Director of Product will also answer any further questions a candidate might have.
Please note that the interviewing process can change slightly according to the Product team that is recruiting.
What kind of questions would you be asked at autoscout24 for a Product Management role? #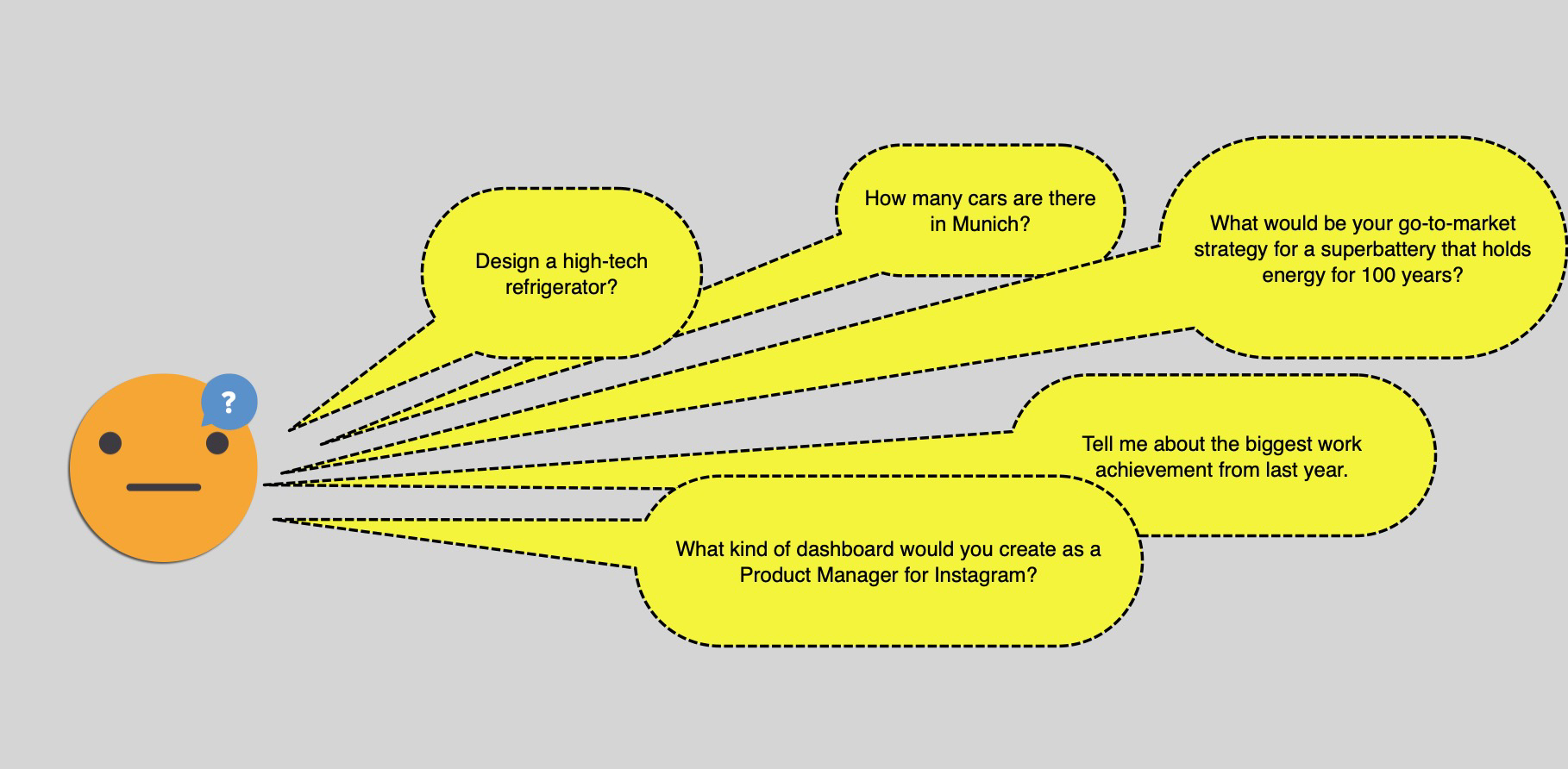 There are a lot of Team Leads and Director-level employees at autoscout24 that used to work at Google or Amazon before. Cool, right? This has significantly influenced the interview process that we have in the org today.
There are several types of Product Management questions that you'll likely be asked during the interview process: situational, product design, analytical and prioritization.
I, for instance, remember my case study interview question like this:
Imagine you are a PM consultant for a restaurant chain. An interviewer is an imaginary CEO and wants to figure out why the number of bad reviews has skyrocketed since 2 months (root-cause analysis).
We figured out that the reason is likely the long waiting times in two specific restaurants in the city center of Munich. The CEO requested to come up with the solution for the problem (design and prioritization).
Once I presented the solution, I was also asked to define the success metrics for it (analytics)
The Talent Acquisition team also shared that at a later stage of the interview process you could be asked more situational questions like these:
Please provide an example of a time you brought different perspectives together to solve a problem.
Tell me a time when you discovered that your idea was not the best course of action.
Tell me about a time when you enabled your team/a team member to implement a significant change or improvement.
How will your answers be evaluated? #
Throughout the interviewing process, we evaluate: product management experience, problem solving, data-driven analysis, time management, proactivity, ability to influence and commitment to the role.
Interview preparation #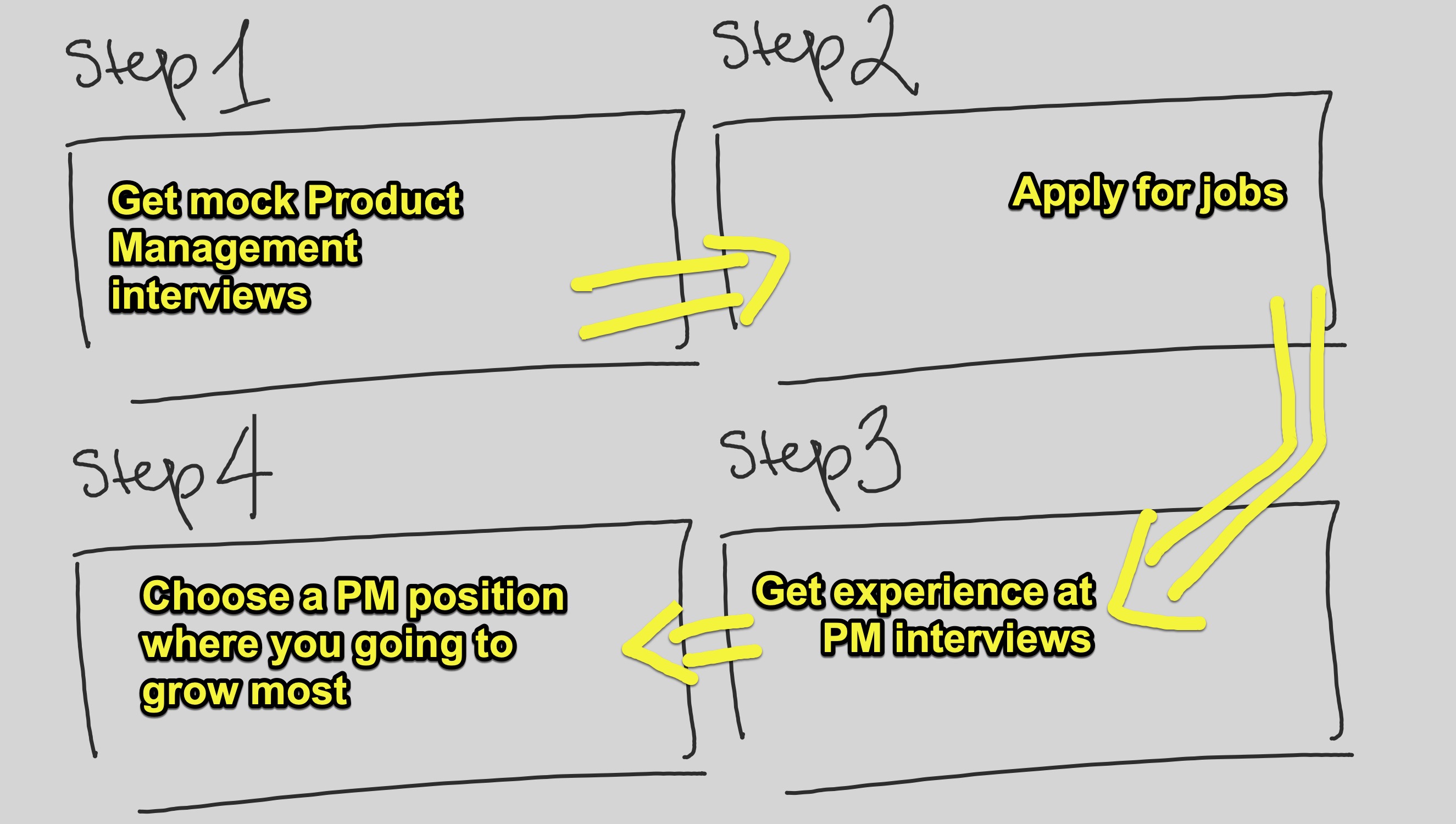 People value experience over knowledge. This applies to the interview process as well. You must treat it as a learning curve. During your first interviews you might feel a bit shaky or miss some details in your answers that you normally would not leave out. With more practice you get more structured, relaxed and ready to impress.
During my last interviewing process, the most useful resources in order of importance were:
Exponent's Slack community. Invaluable place to find mock PM interview partners.
Exponent's Complete PM Interview Course. This course gave a great overview of the possible PM interview questions and the working strategies to answer those.
Hadar Dor's website. Hadar is an ex-Lyft PM currently working for Shopify and his advice on types of PM interview questions was very valuable for me.
I would like to underline that mock-interviews with other people who were in search of the PM jobs were invaluable.
Overall, I have attended 12 mock interviews with Product Managers, Senior PMs and even one Principal Product Manager coming from India, Canada and the USA. Usually, 2-3 mock interviews before or after work hours. All of them gave some valuable feedback and great tips from their experience.
I looked for the potential mock-interview partners on Exponent's Slack and did not pay any money for that. Basically, I just defined that I would be available for the mock interviews 5 days a week in the morning or after work, created the Calendly schedule and shared the message on Slack. Something like this:
Hi Everybody, I have experience of 10+mockups. I would like to practice Execution and Product Sense type of questions. If you are interested, please grab a time slot on Calendly: https://calendly.com/
Usually a mock interview was around 1-1.5 hours. Your partner asks you an interview question and lets you answer it within 30 minutes. After time is up they will give you feedback. Then, tables turn and you ask the question and give feedback.
Please note that Exponent is a paid learning platform. I paid 200 USD for a yearly subscription and found it to be a good value for money. Though, you can find free alternatives online. If you are looking for the proper preparation materials about different types of PM questions, you can jump to one of the following sites:
As for the practice part and finding mock interviews, you can do that without an Exponent subscription by finding yourself a free mentor at: https://www.mentoring-club.com/the-mentors/category/product-management
Summary #
Product management interviews are hard and fun experiences. The stress is on "fun", though. Take your time to prepare and have as many mock interviews as you need. I can assure you that after 10 mock's, you'll learn so much that you will definitely make a great impression on your interviewer.
---

Written by Dima Naida
Sr. Product Manager at AutoScout24
---